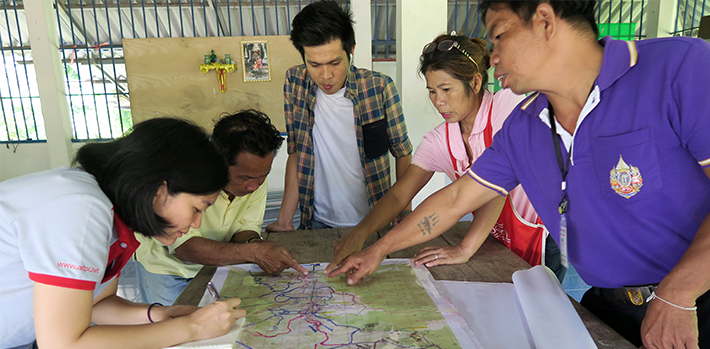 Asian Disaster Preparedness Center (ADPC) is an independent regional non-profit organization that works to build the resilience of people and institutions to disasters and climate change impacts in Asia and the Pacific. Established in 1986 as a technical capacity building center, ADPC has grown and diversified its expertise across social and physical sciences to support sustainable solutions for risk reduction and risk management across a broad range of specialist areas.
ADPC develops and implements cross-sectoral programs and projects on the strategic themes of risk governance, urban resilience, climate resilience, health risk management, preparedness for response and resilient recovery. Our strategic themes are complemented and underpinned by the cross cutting themes of gender and diversity, regional and transboundary cooperation as well as poverty and livelihoods.
The ADPC Academy designs and delivers specialized capacity-building and training courses at all levels, as well as working to enhance the capabilities of national training centers. The Bangkok headquarters and country offices of ADPC in Myanmar, Bangladesh, and Sri Lanka host experts in our strategic as well as cross-cutting themes, who work towards inclusive development goals across these areas.

ADPC has been supporting the Regional Consultative Committee (RCC) on disaster management since 2000 as its secretariat. Established by 26 countries of Asia and the Pacific, RCC is a unique forum that brings National Disaster Management Organizations (NDMOs) of member countries together every year and focuses on the implementation of disaster and climate risk management initiatives. RCC facilitates the implementation of the global and regional frameworks at national and regional level.