4th Training Course On Disaster Risk Communication
Date:
20 - 24 Jul 2020
Venue:

Bangkok, Thailand
COURSE OVERVIEW
Communication is core to the success of disaster mitigation, preparedness, response and recovery. It is an essential component of risk governance and plays a pivotal role in risk-informed sustainable development. The disaster risk communication aims for making public aware of the risk in their neighborhood, improve their knowledge on possible disasters and how they could be prepared. Further, it also seeks to change public attitude towards disaster preparation and change eventually their behavior for risk informed decision-making. In order to achieve them, various risk communication strategies have been successfully applied in the area of risk governance, early waring system, hazard awareness, risk education, etc. In addition, the global frameworks on disaster and development have stressed the need to strengthen the utilization of media, including social media, traditional media, big data and mobile phone networks to support national measures for disaster risk communication as appropriate and in accordance with national and international laws.
The training course is designed to raise knowledge and skills on disaster risk communication concepts, principles, frameworks, and strategies for building resilience to disasters. It also offers hand-on experience in developing disaster risk communication plan and shares initiatives and good practices on disaster risk communication that are sustainable and replicable.
COURSE OBJECTIVE
At the end of this five-day course, participants should be able to:
• Explain key DRR concepts, frameworks for risk-informed sustainable development, and need for effective disaster risk communication.
• Identify and explain the principles of good communication, communication needs in different disaster risk management cycle, and risk communication pillars and relevant models.
• Describe risk communication strategy and its use for strengthening risk governance, early warning, hazard awareness, and risk education.
• Identify initiatives and good practices in disaster risk communication that are sustainable and replicable in other contexts.
• Develop an effective risk communication plan.
COURSE CONTENTS
In order to achieve the objectives, the course will have the following modules:
Disaster Related Concepts, Terminologies, and Frameworks
This module introduces participants to the DRR concepts and frameworks for risk-informed sustainable development (i.e., Sendai Framework for DRR, Agenda for Sustainable Development, Paris Agreement, and New Urban Agenda) and needs for risk communication. It also discusses enabling environment for building effective risk communication, such as, policies, guidelines, and checklist of good practices in risk communication.

Overview of Disaster Risk Communication
This module orients participants with the key concepts and principles for good communication, communication needs in different phases of disaster risk management cycle. It also offers background of the evolution of risk communication and its key pillars, and overview relevant models.
Disaster Risk Communication Strategies for Building Resilience to Disasters
This module offers participants to raise their understanding on different risk communication strategies and tools, and use of these strategies for building effective risk governance, early warning and hazard awareness, and strengthening risk education.
Disaster Risk Communication Plan
This module discusses the key elements of an effective disaster risk communication plan, such as, situation analysis, setting SMART objectives, channel analysis, message and material development, etc. It further provides opportunity to participants to get hand-on experience by engaging in developing a disaster risk communication plan. Finally, it also orients participants with good practices on disaster risk communication.
METHODOLOGIES
Various trainee-centered methodologies shall be employed:

• Participatory lectures and discussions
• Presentations
• Role-plays
• Group exercises
The course shall be conducted in English.
TARGET PARTICIPANTS
The training is intended:
• For Officials/Agencies responsible for sending risk information, such as, governments, risk experts, scientists, disaster managers, academia, communication managers and officers, communication spoke person, media, etc.
• For Public/local community/beneficiaries responsible for receiving risk information and taking appropriate actions for risk prevention, mitigation, preparedness, effective response and recovery. It includes different trusted community groups, such as, community leaders, health care system providers, workers, youth groups, welfare association, special vulnerable groups, etc.
COURSE FEE
The standard course fee of USD1,700 covers course tuition, registration fee, training materials, study visit, and training kit.
Participants will be responsible for their own travel expenses and arrangements, accommodation, airport transfers, visa application, all meals, health and accident insurance, and other personal expenses.
For more information on list of ADPC's recommended hotels;
S.no.

Name of Hotel

Location

Price
(Single occupancy)


Hotel website

1

Pullman G (4.5 star hotel)
Silom
84 USD/ night
www.pullmanbangkok.com

2

Novotel Sukhumvit 20 (4.5 star hotel)
Sukhumvit
84 USD/ night
www.novotelbangkoksukhumvit20.com

3

Arnoma Grand Hotel (4 star hotel)
Chidlom
87 USD/ night
www.arnoma.com

4

Anantara Riverside Bangkok Resort & Avani Riverside Bangkok hotel (4.5 star hotel)
Taksin (hotel boat taxi time: 07.15-23:30 hrs., every 30 mins)
84 USD/ night
www.anantara.com

5

Movenpick BDMS Wellness Resort Bangkok (4.5 star hotel)
Ploenchit or Chidlom
91 USD/ night
www.movenpick.com

6

The Fourwings Hotel Bangkok (4 star hotel)
Sukhumvit Soi 26
68 USD/ night
www.fourwingshotel.com

7

Amari Boulevard (4 star hotel)
Nana
75 USD/ night
www.boulevardbangkok.com

8

Swissotel Bangkok Ratchada (4.5 star hotel)
Ratchada
94 USD/ night
www.swissotel.com

9

Four Points by Sheraton (4.5 star hotel)
Sukhumvit Soi 15
110 USD/ night
www.fourpoints.com
REGISTRATION
Interested persons can apply as individuals although preference will be given to those sponsored by an organization. The application can be submitted online at www.adpc.net/apply. The registration and payment should be made at least one month before the course commence.
Mandatory Requirement for Travelers to Thailand
These requirements are enforced due to present covid 19 situation in Thailand and subjected to change in the future
The Civil Aviation Authority of Thailand issued on the 19 March 2020 new guidelines, effective from the 22 March 2020, for air lines which require all travelers to Thailand to have:
• a health certificate certifying that the traveler poses no risk of being infected by the Coronavirus Disease (covid–19), which was issued no more than 72 hours prior to the date of travel.
• an insurance policy that shows minimum medical coverage in Thailand for Coronavirus Disease (covid-19), of the amount not less than USD 100,000.
Therefore, each paid participant must comply with the requirements of the Civil Aviation Authority of Thailand.
Precautionary Measures for the Covid-19
• Installment of hand sanitizers throughout the training venue
• Installment of Thermal image cameras at entry areas of training venue
• Sanitization of the training venue
• Sanitization of tables and chairs in the training venue
• Temperature check of all training participants, resource persons, and administration staff at the training venue
• Inform participants of prevention measures
PAYMENT
If you are selected to attend the course, the payment should be transferred to ADPC's account through a bank transfer at least one month before course commence. Otherwise, your participation will be cancelled. Please note that personal checks are not accepted as a form of payment.
CANCELLATION
If you are unable to attend, a substitute applicant is welcome to attend in your place, provided the participation criteria described above have been met.
Cancellation of attendance should be notified at least three weeks prior to course commencement; in which case, 15 percent of the course fee will be deducted for banking charges and administrative costs. No refunds are available for cancellation within three weeks prior to course commencement.
It is also important to note that the course has a requirement for a minimum number of participants. If an insufficient number of applications have been received by June 26, 2020, ADPC reserves the right to cancel the course for the current year. Candidates who have already been accepted will be informed as soon as the decision is taken, and offered a place in the following year if desired.
TRAINER PROFILES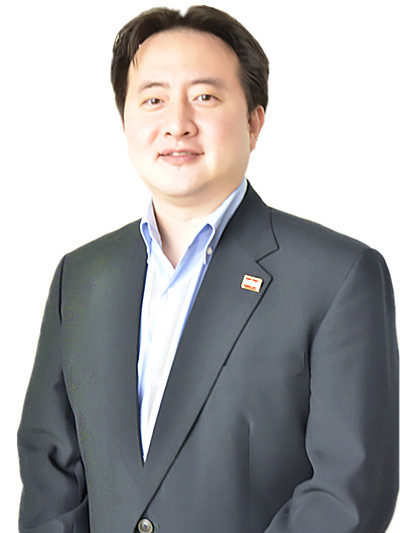 Bill Ho
Director a.i. of ADPC Academy
Asian Disaster Preparedness Center
Mr. Bill's main responsibility is to liaison between ADPC and international organizations. He is also involved with information sharing activities at ADPC.
Mr. Bill has a background in project management and coordination, and he has extensive experience working throughout USA, Southeast Asia and China.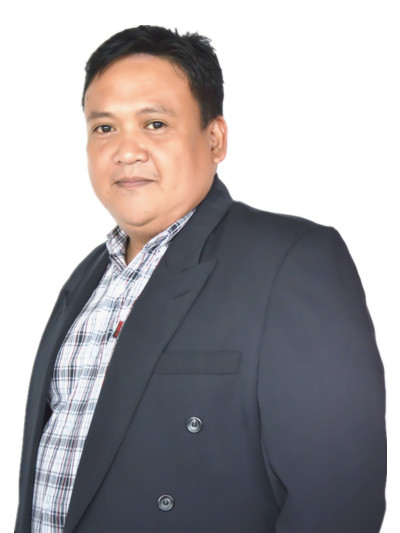 Avelino Jr. Filio
Capacity Development Specialist
Asian Disaster Preparedness Center
Avelino serves in ADPC Academy Department. He carries with him twenty years of solid experience in training development and administration where his expertise has been extended to various government organizations, international funding agencies, development NGOs and private institutions in the Philippines. His other functional areas of specialization are on project development and management with premium on project formulation and feasibility study preparation; strategic planning and vision management; organizational development; development education and early childhood care and development (ECCD); and social enterprise and entrepreneurship development.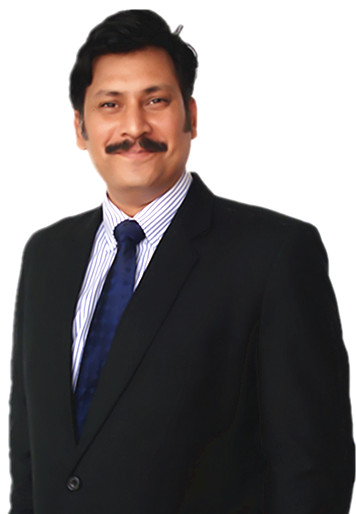 Atiq Ahmed
Senior Program Manager
Asian Disaster Preparedness Center
Atiq has over twenty years of experience of working in leading positions in the field of climate change adaptation, resilience, people centric end-to-end early warning systems, social-ecological resilience, integrated coastal management, and societal application of usable science information. He has previously worked e.g. with Center for Environmental and Geographical Information Services (CEGIS), Asian Development Bank (ADB), United States Agency for International Development (USAID), Plan International, FAO, UNDP and others. Since the tsunami in 2004, Atiq has served in various regional multi-country programs such as the US government's Indian Ocean tsunami warning system (US IOTWS) and UNESCAP's Regional tsunami trust fund's (RTTF) implementation initiatives and remained the focal point for Coastal Community Resilience (CCR) program, Climate Risk Management (CRM) projects among others. He joined ADPC in 2006.
Atiq holds two Masters degrees in Applied Anthropology and Social Sciences and a Bachelors (with Hons) degree in Social Anthropology. He is one of the expert reviewers of IPCC's AR5 (WG-II & III), Honorary Fellow of Society for Applied Anthropologists (SfAA) of USA and Member of American Meteorological Society (AMS).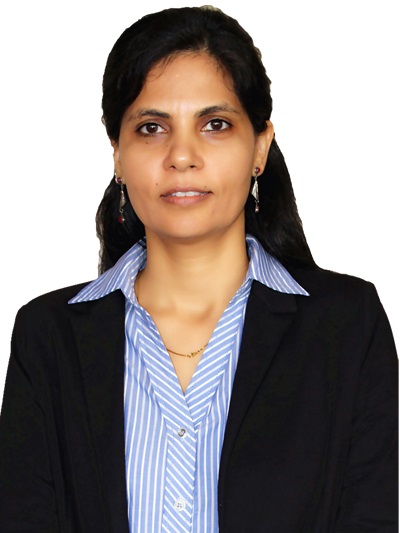 Nusrat Rana
Communication Manager
Asian Disaster Preparedness Center