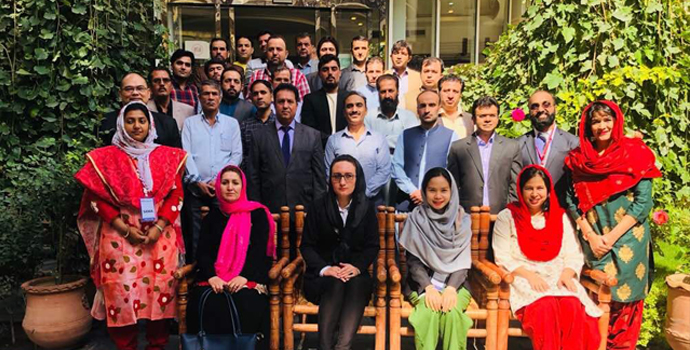 Participants pose alongside ADPC representatives for a group picture
Asian Disaster Preparedness Center (ADPC) brought together participants from across 9 provinces in two back-to-back Hospital Preparedness for Emergencies (HOPE) courses held in Kabul, Afghanistan on 3 – 6 and 8 – 12 September, 2018.
Participants in both courses included program managers from the Ministry of Public Health (MOPH). Hospital staff including administrators, engineers, emergency room physicians alongside nurses and hospital planning staff were also among the 60 participants.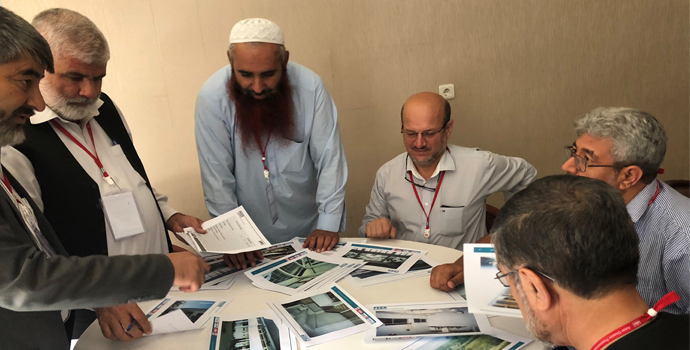 Participants worked in group activities to understand hazard risks that threaten a hospital's operations

The HOPE course equips participants with the necessary skills to manage hazard risks that threaten normal operations and addresses ways hospitals can cope with the large-scale causalities that amount during and post-disasters. The course further builds the capacity of hospitals to better prepare its functions and departments and maintain structural resilience from direct hazard impacts.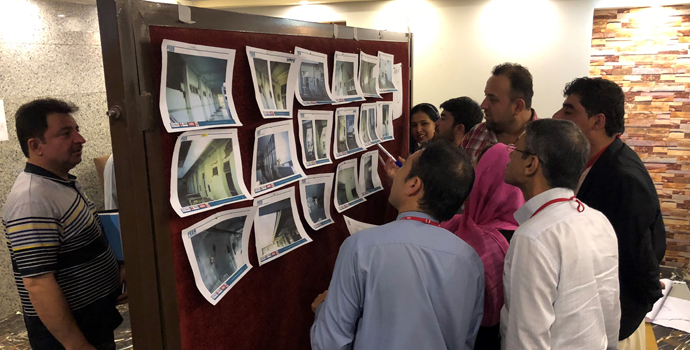 Participants examine hospital structures to better understand structural resilience from direct hazard impacts
Participants were positive in their response to the course and expressed interest in developing a wider network of hospital training. Representatives from the World Health Organization (WHO) country office felt the course was effective in communicating the importance of preparation and management in enhancing a hospital's productivity as well as ability to mitigate disaster impacts.
The HOPE course, with support from USAID-OFDA, is being implemented for medical practitioners across South Asia.