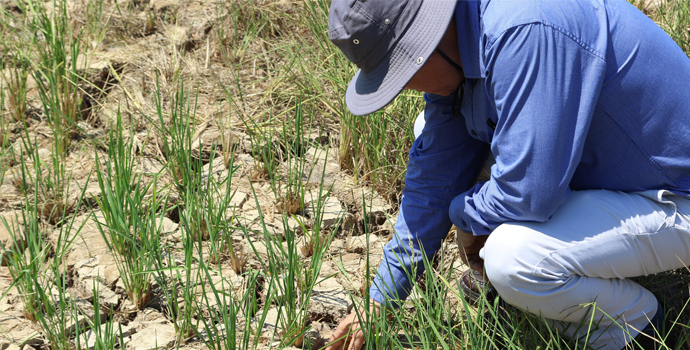 (photo by Leo Sebastian/CCAFS SEA)

ADPC, under the SERVIR-Mekong project, developed a geospatial tool, in collaboration with Viet Nam's Ministry of Agriculture and Rural Development (MARD), to enable agencies under MARD to prepare for and respond to droughts.
Download the fact sheet and infographic to learn more about this service.
SERVIR-Mekong, is a joint initiative between the U.S Agency for International Development (USAID) and the U.S. National Aeronautics and Space Agency (NASA).