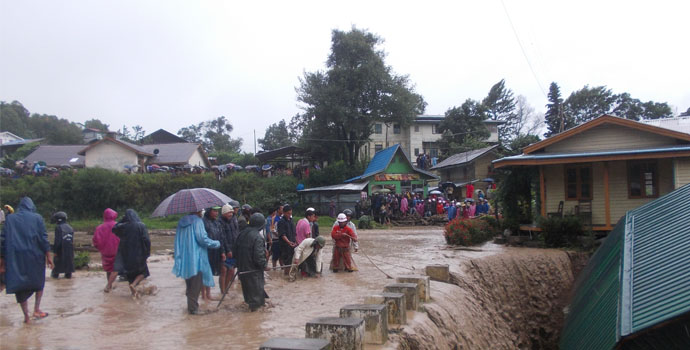 (photo by Department of Disaster Management, Myanmar)
ADPC, under the SERVIR-Mekong project, is supporting flood preparedness in Chin State, Myanmar, in collaboration with the Government of Myanmar's Department of Disaster Management (DDM). With access to updated historic flood information, the DDM can accurately plan supply allocation, conduct risk assessments and development flood preparedness and mitigation plans.
Download the face sheet and infographic to learn more about this service.
SERVIR-Mekong, is a joint initiative between the U.S Agency for International Development (USAID) and the U.S. National Aeronautics and Space Agency (NASA).