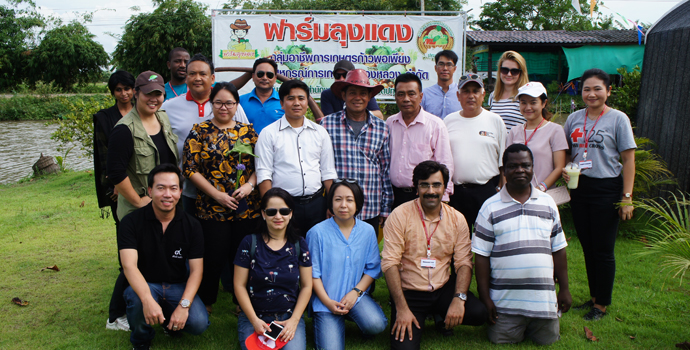 Participants pose for a group photo with locals at "Farm Loong Daeng"
Asian Disaster Preparedness Center (ADPC) welcomed 16 participants, from 9 countries, to the 26th Regional course on Community-Based Disaster Risk Reduction (CBDRR-26) on 20 – 31 August. The CBDRR course aims to direct practitioners towards addressing local needs of communities vulnerable to disasters.
During the two-week course, participants were introduced to community-level risk assessment processes to evaluate how changing climate has influenced the community's approach to disaster risk reduction.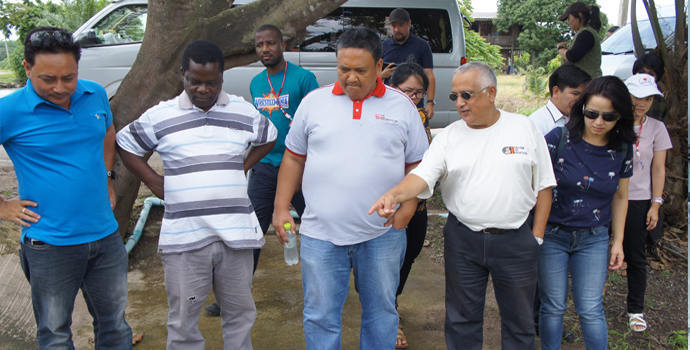 Participants explore disaster protectionary measures, implemented by locals, on their field visit
The participants received hands-on training on using hazard, vulnerability and capacity assessment (HVCA) tools through field visits to three villages. They examined the disaster protectionary measures implemented in a local setting across rural Thailand and provided further recommendations to enhance the community's resilience to disasters.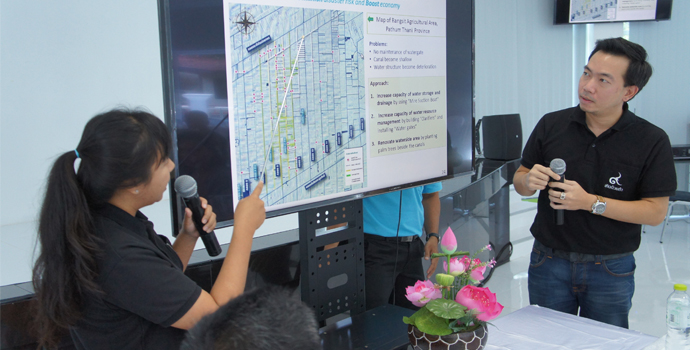 Local community members introduce participants to their "problems and solutions" to addressing disaster risk reduction
The participants further explored community initiatives including the use of early warning systems alongside other tools focused on promoting sustainable livelihoods at local level. During the field visit, participants uncovered unique practices implemented by local farmers to address and mitigate the impact of flooding in the area.

A number of participants traveled from Africa, demonstrating the reach of both ADPC and the widespread drive to better understand disaster impacts outside of Asia and the Pacific region.