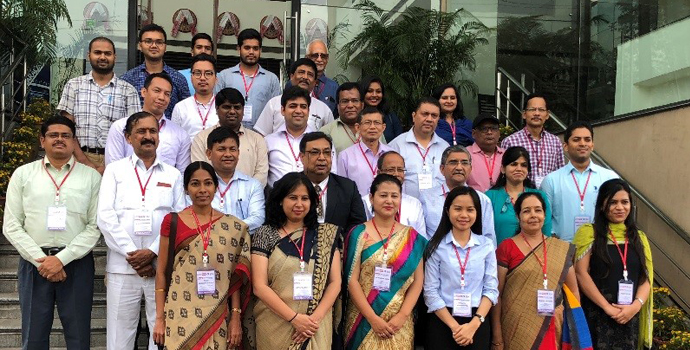 Participants pose for a group picture with ADPC representatives and instructors
A total of 21 participants completed the Hospital Preparedness for Emergencies (HOPE) Course held at Guwahati, Assam State, India. Under the HOPE South Asia Project being implemented with support from USAID-OFDA, ADPC is offering HOPE Courses to medical practitioners in South Asia to enhance the casualty management capacity of selected public hospitals.
The 3rd HOPE course was organized in partnership with Indian Medical Association (IMA) at Guwahati, Assam State, India.
The HOPE course is focused on enhancing preparedness in managing emergencies and large-scale disasters. The course provides technical skills to participants for developing hospitals' capacity to remain functional and respond efficiently during a disaster.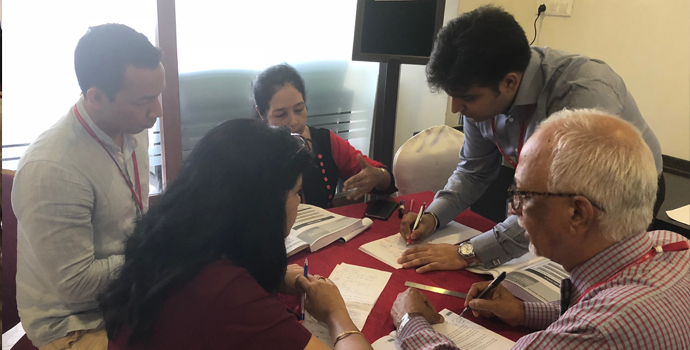 Participants discuss Hospital Incident Command Systems (HICS) during group exercises

The course participants came from government, non-government, and private hospitals. Medical doctors and administrative officers were also in attendance. ADPC introduced participants to theoretical and practical sessions to enhance their proactive approach to integrating disaster risk management in hospital management strategies and developing emergency preparedness plans of hospitals in India. A drill conducted at the end of the course encouraged participants to put their theoretical knowledge to practice.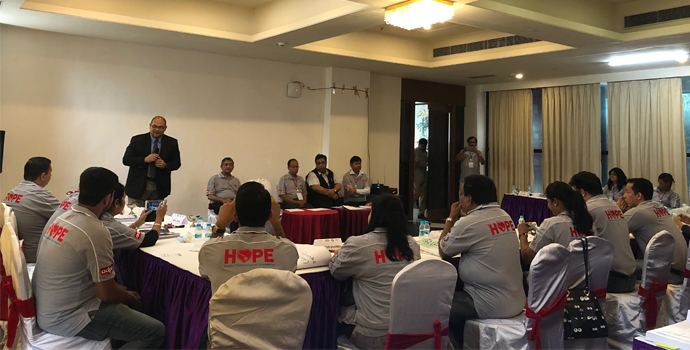 Mr. John Abo, ADPC's Program Manager, gives his closing remarks to all HOPE course participants
In his closing remarks, Mr. John Abo, ADPC's Program Manager, emphasized the need for participants to become proactive in developing disaster risk management plans. Through partnership with the Indian Medical Association, ADPC hopes to develop a wider network of HOPE graduates. Dr. Chetan Patil, Chairman of Disaster Management at Indian Medical Association, encouraged Indian Medical Association representatives to continue participating in the course to develop the program's outreach across India.