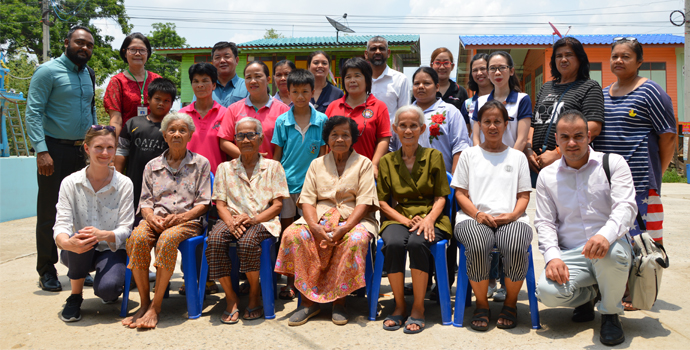 Participants pose for a group picture with the local community members on their field trip to Ayutthaya
Often, women, children and the elderly are most vulnerable when faced with disasters. Therefore, it becomes imperative for national governments, international partners and practitioners to recognize the importance of integrating gender as a cross-cutting socio-cultural theme in disaster risk reduction (DRR) and development policies and programs. At the same time, these stakeholders also need to build their own capacities for a practical implementation of integrating gender in DRR.
To contribute to this objective, ADPC organized a five-day training course in Bangkok, on 7-11 May, with participants from the Joint Crisis Coordination Center, Caritas Switzerland, UNHCR and Maldives Police Services in attendance.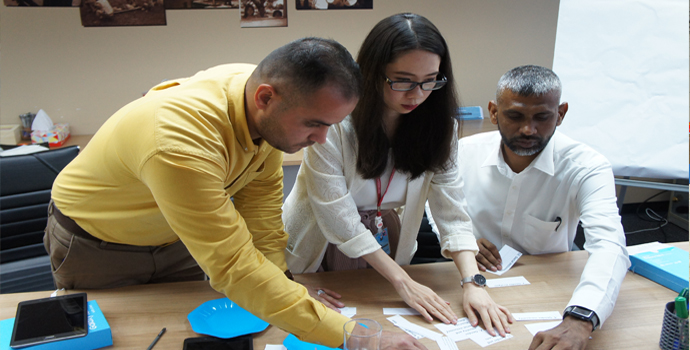 Participants discuss gender-inclusive policies and best practices

The course enables extensive evaluation of linkages between gender and DRR through identification of the current gender-based issues in emergency response across Asia and the Pacific region. Under different technical sessions, the trainers and experts discussed with participants and explored means to facilitating equal access among men, women and children to early warning messages, disaster preparedness opportunities, and risk reduction planning and implementation.
Participants were encouraged to conduct a gender analysis through evaluating sex, age and disability disaggregated data. This led to identification of key areas in which women's participation in disaster relief coordination in lacking and the ways capacities of professional communities, alongside national institutions, could be more inclusive of gender mainstreaming approaches. Ultimately, analysis of gender inequalities allowed participants to identify gender-inclusive objectives and criteria to be applied to their field of work.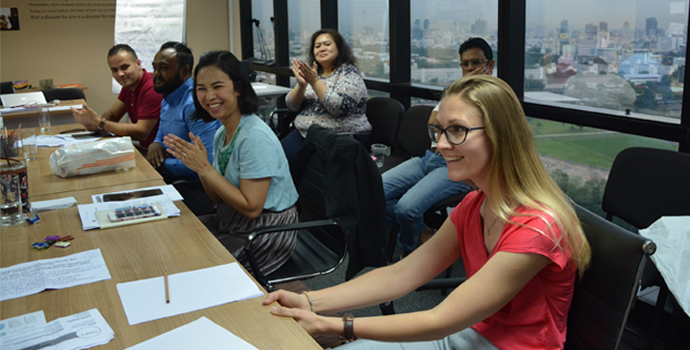 Those in attendance listen and participate in discussions to gain practical understanding of gender-inclusive preparedness

The training included an institutional visit to Ayutthaya to gain practical understanding of the important role gender-inclusive preparedness plays among communities affected by disasters, The trip provided insight to the ways in which the community has benefitted from the implementation of gender mainstreaming activities. Participants were also briefed about the provincial policy implementation of gender in DRR to understand the influence that gender-inclusive has on effectively mitigation the impact of disasters.