STAKEHOLDER CONSULTATION WORKSHOP TO REVIEW THE RECOVERY PRACTITIONERS HANDBOOK

Stakeholder Consultation Workshop to Review the Recovery Practitioners Handbook,under the Tsunami Global Lessons Learned Initiative (TGLL), was held in Colombo, Sri Lanka on 12th January 2012 by Ministry of Disaster Management and National Building Research Organization (NBRO), Sri Lanka.

Dr. Asiri Karunawardena, Director General of NBRO graciously gave welcome note and objectives of the workshop,followed by Introduction to TGLL Initiative by Mr. Bob Mckerrow, IFRC, Sri Lanka.

The consultation workshop was facilitated by national experts on recovery, NBRO and ADPC as well as concerned stakeholders including line ministries and INGOs. The workshop reviewed draft version of Handbook for Recovery Practitioners and provided recommendations on further improvement for each chapter as follow:

a.. Institutional arrangement and Coordination Mechanism
b.. Recovery and Reconstruction Planning and Implementation
c.. Mobilizing and Managing Financial Resources for Recovery and Reconstruction
d.. Communication in Recovery and Reconstruction
e.. Information Management, Monitoring and Evaluation of Recovery and Reconstruction

Below are pictures of the practitioners during the consultation workshop.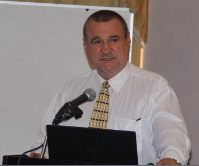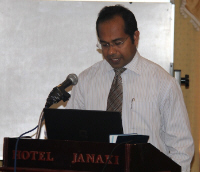 For more information and online versions of Handbook for Disaster Recovery Practitioners, please visit http://www.recoverytoolkit.net/index.php.


Created date: 26 Jan 2012